— RESHI —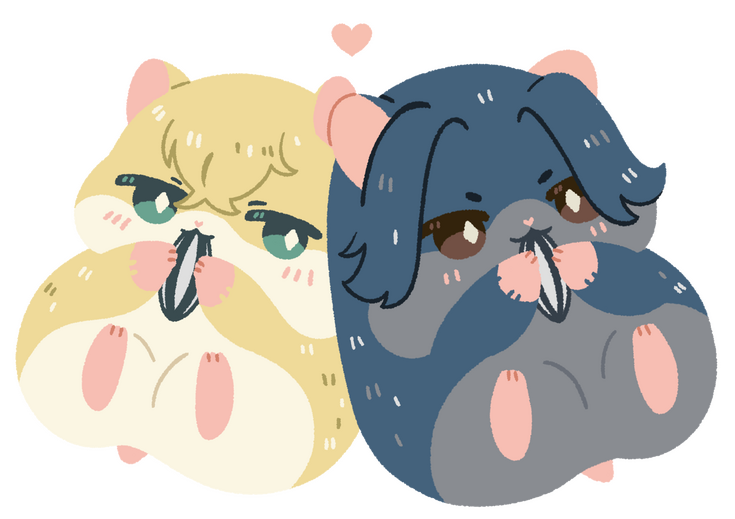 Digital artist & merchandise designer
---
Hello! I'm Reshi, a digital artist living in Finland.I've been doing artist alleys since 2015, and recently branched out to cons in other countries around Europe. This is a hobby of mine as I currently work in a non-art field as my day job.My current passions are merchandise designing and anime, but I've also dabbled with zine and doujinshi making and would like to make more in the future.
---
Con calendar for 2024
Confirmed cons in bold
Finished cons over linedDesucon Frostbite, Lahti 26.-28.1. (Sunday)
Tampere Kuplii, Tampere 23.-24.3.
Desucon, Lahti 14.-16.6.
Dokomi, Düsseldorf 28.6.-30.6.
Kotae Expo, Tampere 29.6.-30.6.
Tracon, Tampere 6.-8.9.Shumicon, Helsinki
Kibecon, Espoo
Museocon, Tampere
---
I specialize in anime-esque artwork. Offering fanart inspired by a lot of series and franchises that are nostalgic to me (Hamtaro, Tamagotchi, Pokemon) and my current biggest interests (Ensemble Stars, Tokyo Revengers, Chainsaw Man, Jujutsu Kaisen, Land of the Lustrous, Saiki K etc.)
I only make fanart of source materials that I'm personally into because that way I can pour my whole heart and soul into the artwork I put out.
---
Shumicon 2023 (featuring my helper!)
---
ARTWORK SAMPLES
Click the images to see them in bigger size!
Illustrations for prints and postcards
---
Charms, standees, plush, pins, stickers and more ~
---