— RESHI —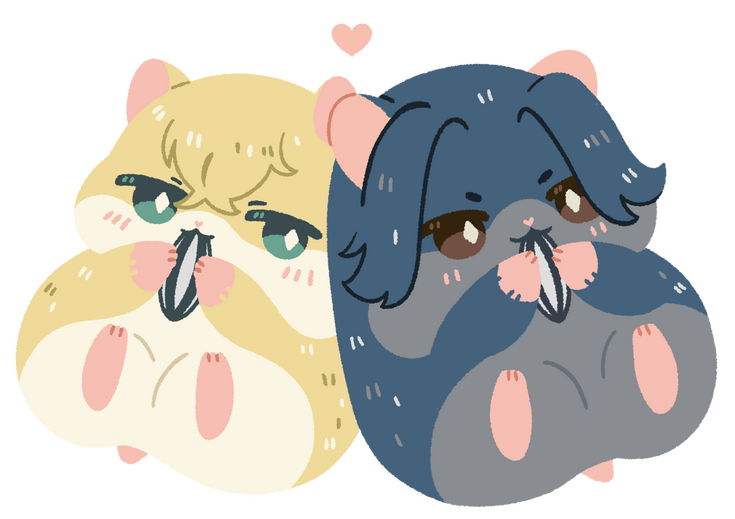 Digital artist & merchandise designer
---
Hello! I'm Reshi, a freelance artist from Finland.I've been doing artist alleys all over Finland since 2015, and recently branched out to cons in other countries around Europe. This is still a hobby of mine as I currently work in a non-art field as my day job.My current passions are merchandise designing and anime, but I've also dabbled with zine and doujinshi making and would like to make more in the future.
---
Convention calendar for 2023
Confirmed cons in bold
Finished cons over linedDesucon Frostbite, Lahti 13.-15.1.
Tampere Kuplii, Tampere 25.-26.3.
Dokomi, Düsseldorf 30.6.-2.7.
Tracon, Tampere 8.-10.9.
Nippori, Pori 23.9.
Shumicon, Helsinki 21.–22.10.
Kibecon, Espoo 11.-12.11.
Museocon, Tampere 18.11.
Cosvision, Espoo 25.11.
---
I specialize in anime-esque artwork, both original and fanart. Sometimes I do furry style artwork as well. My favorite thing to draw is character focused graphic illustrations.Offering fanart inspired by Tokyo Revengers, Pokemon, Hamtaro, Tamagotchi, Ensemble Stars, Mob Psycho 100, Chainsaw Man, Jujutsu Kaisen, Land of the Lustrous and more. I only make fanart of source materials that I'm personally into because that way I can pour my whole heart and soul into the artwork I put out.Currently using Clip Studio Paint PRO and iPad 7 for all of my works.
---
I try my best to incorporate my style for items that best work with it, like acrylic keychains, lanyards and pins.I'm also very interested with offering items for sale, that not many other artists are offering. Examples for these are microfiber cloths and towels, plush dolls, foiled prints, pillows and other speciality items.
---
ARTWORK SAMPLES
Click the images to see them in bigger size.
---
SETUPS FROM PAST CONS
My table display at Tampere Kuplii 2023
I don't mind huge booth spaces...
My table display at Desucon Frostbite 2023
... or something smaller!